What if you had the power to make things easier?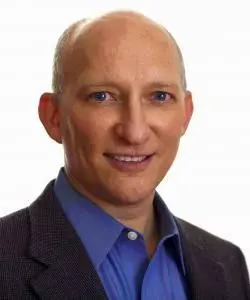 Imagine if you could gently heal your past:
Knowing what parts of your past are creating undesirable patterns in your current life — habits of feeling, thinking and behavior that aren't serving you — and having the ability to neutralize it all, so you can truly break free.
Imagine if you had tools to accelerate your healing and personal growth:
A new way of understanding your current struggles that promotes self-acceptance and positive change. Easy-to-learn techniques to harness the untapped, awesome power of your intention, enabling you to, in moments, create meaningful changes in how memories feel and influence you, your belief system, your emotional reactions, and your "behavioral software" containing the patterns running your life.
Think this would be useful in your life? Let's talk.
For over two decades, I've been a constant student and practitioner of breakthrough change techniques. I'm passionate about exploring new ways to use them in service of healing and growth and sharing them to change lives.
This work is about creating deep, lasting, fundamental change.
I seek to use every session to create change, to help people discover and heal the roots of problems. Why cope with a problem if you can finally heal it?
For example, if you're anxious, avoidant and holding yourself back because life doesn't feel safe, I don't want to simply provide you with support and encouragement as you live an anxious life. Let's figure out how you got wired to be anxious and change that. Let's heal the memories (even the subconscious ones!) that set up these anxious patterns. Let's heal the unhelpful beliefs about yourself and the world that emerged from these experiences. Let's heal the patterns of behavior that are keeping you stuck. You can use your intention to make these shifts and feel the changes during our sessions.
What I'm describing is in your reach.
No special skills are required. I've used these techniques with children who then applied them independently. While the techniques are easy to use, they're quite powerful. They are amazing at helping people heal from even severe trauma in a way that is gentle, that doesn't cause unnecessary pain. The result I've come to expect working on trauma is that the troubling memories no longer cause emotional distress, they feel distant and no longer trigger nightmares, flashbacks, fear, avoidance, sadness, or other undesirable effects in one's current life.
Wondering how this unconventional therapy might apply to you? Reach out now.
Schedule a free consultation with me and I'll give you my thoughts on how this work might be useful in your unique situation. You're looking for a therapist, so clearly you're seeking greater comfort and ease in your life. More peace, acceptance, self-forgiveness and clarity would be nice too, right? Let's see if I can be of help so you can get what you desire.